The Scania truck breaks boundaries – a fully electric workhorse.
Scania 25 P trucks open up new possibilities for driving smaller commercial vehicles. What can a fully electric car boast about and what power does it hide under the hood?
Scania 25 P electric trucks
The Swedish brand Scania has been toying with the idea of ​​a fully electric commercial vehicle for quite a few years - it launched the first Scania Citywide electric bus on the market in 2014, two years later it presented its first hybrid, and in 2020 a plug-in hybrid vehicle. In April of last year, their long-awaited innovative new product saw the light of day – the Scania 25 P fully electric truck, which is mainly intended for urban transport. Let's take a closer look at this first truck powered by electricity.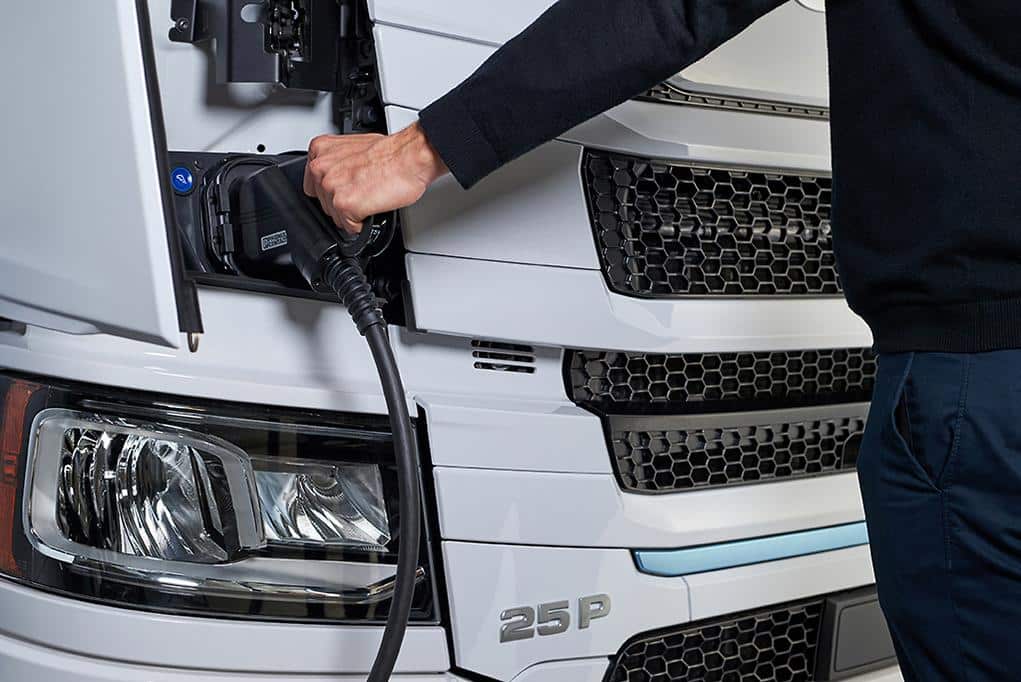 Battery trucks find many uses
Since the Scania 25 P truck is intended mainly for normal operation, when it is necessary to shift the foot from the gas to the brake, its use is mainly related to the needs of the city, with a maximum recommended speed of 80 km/h. You can place this modern truck in the common infrastructure of municipal services, such as garbage collection or as a construction worker. Thanks to its large cargo space, it is a great helper when transporting goods or as a supply truck to city businesses.
But will these workers get a chance in Europe?
Thanks to their use, economical battery and the size of the storage space, we should not argue about this question at all. But what about truck battery charging? By the end of 2021, four major truck manufacturers have signed an agreement to build sufficient charging infrastructure for electric commercial vehicles across Europe. These are the companies MAN, Volvo Group, Daimler Truck and the just mentioned Scania, which have committed to building up to 1700 charging stations that will enable transport companies to electrify their vehicle fleets.
What do Scania 25 P trucks hide under the hood?
At first glance, you wouldn't be able to tell this quiet workhorse from a classic diesel-powered truck. It is equipped with 5 or 9 lithium-ion batteries, with one battery always installed in the front under the hood and the rest stored in the place where the fuel tank is traditionally located. With a shorter wheelbase of 3950 mm, the battery capacity is 165 kWh, which corresponds to exactly five stored batteries. When equipped with 9 batteries with a capacity of 300 kWh, you can enjoy a longer wheelbase of 5750 mm.
The chassis is produced in three forms – the classic rear-wheel drive 4×2, then 6×2 with three axles, and to facilitate maneuvering with the vehicle, the 6×2*4 chassis is improved by turning the wheels at the back as well.
There is no risk of endless charging of the Scania 25 P battery
Scania 25 P trucks are designed for charging with direct current, i.e. fast "DC" chargers with an output of 130 kWh. While you would charge the 165 kWh battery with conventional chargers most of the day, the fast charger manages to get it to full capacity within one hour, or more precisely within 55 minutes. The battery with a larger capacity of 300 kWh is fully charged in 100 minutes. This unique in the world of car batteries is the result of Scania's own research, which put all the effort into its development, which reaps success.
Charger "in your pocket"
You only need a 380V socket and a 65A circuit breaker to charge the battery. The Scania company has established cooperation with the Kempower brand and together they have created a portable charging station that you can carry with you in the storage area and simply connect it to the network when unloading goods.
You can also make full use of TIR Centrum trucks
Our offer has not yet been enriched with any, fully electric lorry, but even so, you can choose a worker for each construction site, for the transport company's vehicle fleet or among your fleet of supply vehicles. Reliably Iveco trucks, Renault and other brands are already waiting for you in our catalog.